One of the more common post-graduate celebrations is a trip. Whether that journey is cross country, international, or upstate, here are some Grommets to prep your graduate for their getaway.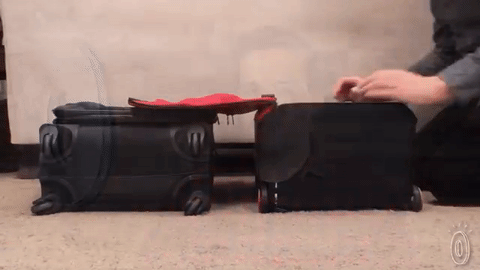 A Shrinking Suitcase
Recent grads are known to live in small quarters, and this collapsible multi-feature suitcase folds down flat to store. But this smart suitcase is more than a disappearing act. When it's full-size it can charge your phone, has a 360 degree rotating handle to avoid wrist discomfort, has a pull out laptop desk, and contains a laundry bag and two shoe bags. 
Passport Protector
These minimalist wallets keep cash, cards, a boarding pass, and passport in one RFID protected vegan leather wallet. Founded by UCLA alum Steven Ng, they are grad tested and approved. If you want to make a trip easier, this is a perfect place to start.
A Mobile Bureau
After a trip, the inside of a suitcase or backpack always looks the same: like it was hurriedly packed before an emergency getaway. With this travel organizer, luggage can be neatly organized in a portable, mesh dresser. It even hangs up so travelers can make themselves at home no matter where they are. Continue Reading